Choices Women's Medical Center has a multitude of programs to help develop health care professionals with the best medical knowledge and understanding of women's reproductive health needs and a passion for serving them. We believe hands-on experience in a top-rated healthcare environment is the best way to do this, and to that end have developed
working relationships with hospitals, schools, and organizations to train their doctors, medical workers, and students.
Choices Clinical and Medical Interns work with staff as they provide the finest quality care to our patients, as well as become acquainted with community organizations and services we interact with. Medical Education students work with our Education and Community Outreach programs and become knowledgeable about reproductive health issues.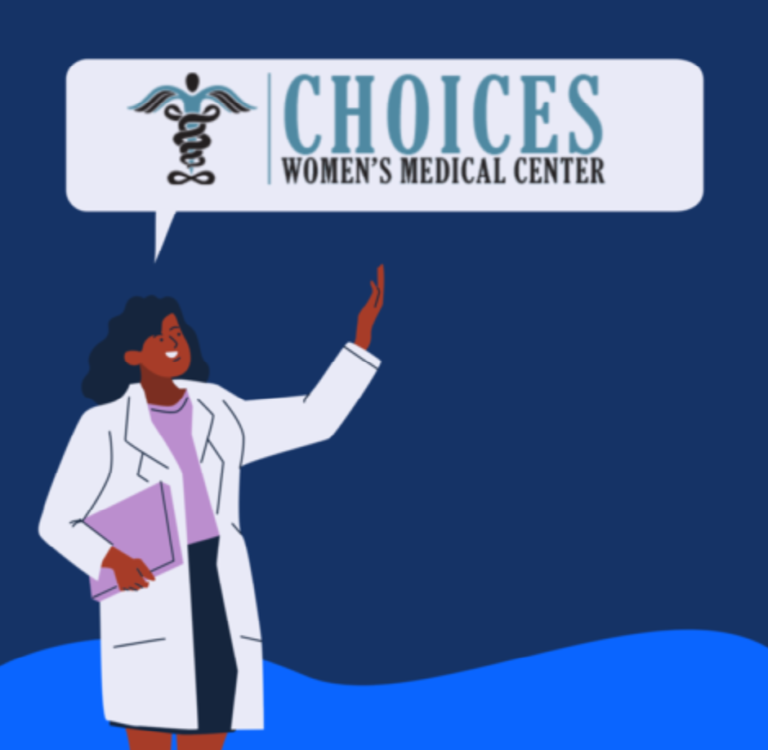 Facilities and organizations we work with include:
American Medical Opportunities Worldwide Intern Program (AMO) – Places international students and graduates in 4-week clinical experiences.
Bella Abzug Leadership Institute (BALI)- Since 2005, BALI has mentored and trained young women of middle, high school and college-age, developing confidence and the critical skills needed to become effective, dynamic, and visionary 21st-century leaders. Annually, Choices outreach team provides educational workshops to the summer program attendees.
Columbia University – Students and Graduates have interned with Choices GYN, Surgical, Prenatal, and other Departments.
Duke University – Duke's Moxie Project to develop leadership in Social Justice issues sends summer interns to Choices to work in programs that support women and girls in NYC.
Jamaica Hospital – Choices offers a hands-on clinical experience for Resident Physicians as part of a comprehensive patient care training program. (See interview with Dr. Alexandria Wells below.)
Medical Students for Choice – With 220 chapters around the world, Medical Students for Choice works to ensure that medical students are educated about all aspects of reproductive health care, including abortion, utilizing Choices for practical experience.
Queens College – Health Care students intern at Choices, integrating classroom with work experience.
York College – Located within walking distance, students in York's Health Education Program intern at Choices for practical experience in planning and implementing programs to promote health awareness in the community.
To give you an idea of the experience and background of one of our recent Clinical Interns, please continue reading.
Introducing Dr. Alexandria Wells
Dr. Alexandria Wells is a third-year OB/GYN resident at Jamaica Hospital Medical Center who recently completed a rotation with Choices as a Clinical Intern. We had the opportunity and honor to speak with Dr. Wells about her experience here and wanted to share it with you.
Dr. Wells already was familiar with Choices from having lived in the neighborhood for many years and presently working in nearby Jamaica Hospital's Prenatal Department.
Choices' relationship with Jamaica Hospital includes using them for emergency backup if needed, and for specialty GYN surgical procedures that Choices physicians perform. Jamaica Hospital is also one of the Hospitals that Choices pre- natal patients choose to give birth in.
Dr. Wells said her passion for working in women's reproductive rights began years earlier when she was completing Medical School at Howard University in Washington, DC. The day after Donald Trump's inauguration in 2017, she decided to join the Women's March in D.C. for women's rights. She said, "I put on my white coat and went into the streets for my family, my patients, and myself. That night as part of my Medical School training, I participated in the delivery of a baby girl. And I decided at the day's end to go into reproductive health work."
Dr. Wells became interested in medicine even earlier when she was in the 4th or 5th grade. She recalls, "My grandfather had died and my grandmother had been diagnosed with MS (Multiple Sclerosis). This piqued my interest in medicine."
Has there been anything surprising or especially meaningful about your experience at Choices?
"I think the counseling sessions were especially impactful for me. When you're able to sit with the social workers as they talk to patients you learn about why these women are there, what they've gone through in their lives that brings them to Choices. You learn why access to safe abortion is so important, so women can make the best decisions and change the trajectory of their lives.
"Sometimes people think that abortion is taken lightly by women who have one. That is absolutely not the case. Perhaps they've been raped or pushed into sexual maturity against their will. Perhaps they've been recently incarcerated. For whatever reason, they see this choice as in the best interests for their future.
"Because Choices sees so many patients as an outpatient clinic, more than a hospital or other health facility, working here gives you a lot of experience. You become more comfortable with the medical procedures, especially 2nd trimester terminations. Being at Choices is a great way for medical Residents [doctors completing their training] to learn this. And to learn how to consciously integrate reproductive health and abortion into their overall practice."
You have said you are also concerned about health disparities that exist today. Could you say a few words about this?
"We've known that this has existed for some time. I think there has been more focus on this recently – that the medical community must act to combat systemic racism that is built into the medical system. It is a particular problem for Black women. I have seen the effects firsthand of unequal treatment on maternal mortality. There is also a need to combat fear and distrust of the medical system that exists among Black people. If you're afraid of going to the doctor you won't be able to get the care you need."
Is there anything you'd like to say to young people of color about going into the medical field and becoming doctors?
"Medicine is a very rewarding field. I have no reservations about it or urging others to take it up. It is not easy, however, and you need persistence. You will hear 'no' more often 'yes' applying to medical school. Along the way people will try to dissuade you. It is really important to stay focused on who you're doing this for. If you focus on the patients and why you are doing this, you won't be led astray."
Do you have any final thoughts you would like to share?
"I'm grateful for the opportunity to be here at Choices and learn from them. I also appreciate the work they do for the community they're in. Choices needs to be supported."