If you live in Texas and need a safe abortion up to 24 weeks, Choices Women's Medical Center, founded in 1971, is the place to come to. Texas has been in the news because it has made abortion almost impossible to get in that state. We know the fear, despair and rage this can cause, but don't get discouraged. We will help you come to Choices. We can assist you with travel details, the costs of your trip, and the cost of your abortion.
New York State has no restrictions or waiting periods. Since 1971, Choices has helped women and girls of all ages get the abortion care they need. You don't have to get permission from parents, partner or anyone. Everything is totally private. No one need find out where you went or what for. Your contact with Choices in New York City will be completely confidential.
Our Out-of-Town Program was created with your needs in mind. If you have had trouble getting an appointment for abortion at a Texas clinic, call Choices for help. In most cases you can get an appointment within 1-3 days. To make an appointment, call 1-718-786-5000, ext 112, and speak with Lisa, or Angie at ext. 464. They can help Texas women with everything needed for a safe, supportive and confidential trip. Choices offers the support of a Licensed Clinical Social Worker (LCSW) as a point of contact. She is a compassionate, trauma-informed therapist who can offer even more assistance in helping you feel at ease and supported in your decision.
Our Out-of-Town Program includes:
Transportation to and from NYC. Including plane fare. If you are worried about how to get to NYC from Texas or other states and cities, Angie will help you at every step of the way. We work closely with funding organizations who can help cover your travel costs.
Overnight housing, if needed, with reduced hotel rates or a safe stay with a volunteer. We can also connect you with Haven Coalition, a volunteer network of caring people who will host your stay at one of their homes and, if needed, can arrange for someone to accompany you to your appointment at Choices.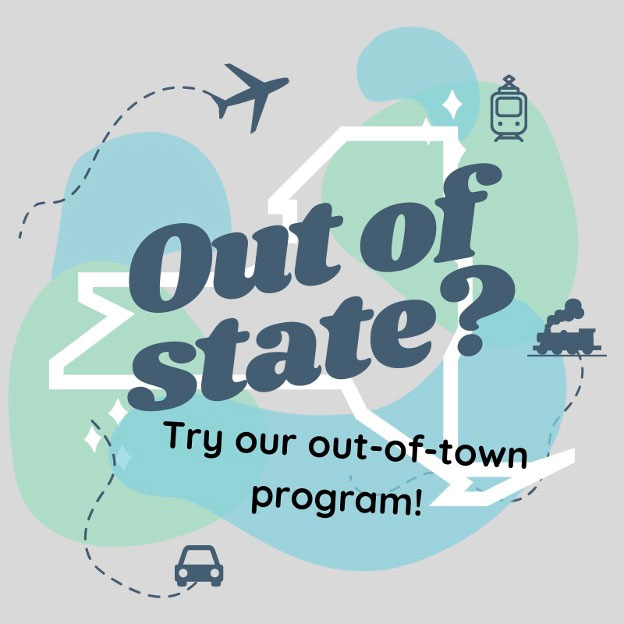 We can arrange for free or low-cost abortion procedures for Texas women and others who come from out of state who are not able to pay for an abortion and do not have insurance or other resources. We partner with funding agencies and organizations so no one needs to be afraid they will be turned away. If you live in New York State you may qualify for Emergency Medicaid which covers all pregnancy-related services, including abortion. Click here to visit our financial help page.
Top-rated physicians and medical facilities send women and girls to us for abortions because they know patients will be treated with compassion, confidentiality, and the highest level of professionalism and skill. All of this makes Choices the first choice of many patients who need abortion care and live outside New York City in other states, territories and different countries.
Choices Women's Medical Center has obtained the highest accreditation from the AAAHC (Accreditation Association for Ambulatory Health Care) and meets all New York Department of Health Regulations. Texas women looking for abortion services can be confident they will have the best care possible when they come to Choices.
Choices Out-of-Town Program was internationally recognized in the leading British newspaper, The Guardian. For more information on our Out-of-Town Program go to https://www.choicesmedical.com/abortion.